By Alyanah Americano-Aguilar, El Centro FFA Reporter
The El Centro FFA chapter made a remarkable contribution to the Imperial County Humane Society during National FFA's Week of Service Campaign by creating 479 dog toys. Led by senior member Amber Weller, the dedicated students from the leadership team and community service committee organized a school-wide jean drive. The donated jeans provided material for the creation of durable and much-need dog toys for a local animal shelter. 
According to Tufts University, providing dogs with toys contributes to their mental stimulation, an essential aspect of managing their behavioral health by alleviating boredom and reducing stress. Recognizing this need, the members of El Centro FFA took action.
The students collected jeans from their peers that would have otherwise been discarded, and after conducting training sessions, they set to work constructing the toys. Beginning with ripping the jeans into one-inch wide strips and removing any loose threads, zippers, and pockets, volunteers skillfully tied the toys into braided knots. The toys were made, following the monthly membership meetings, and every member of El Centro FFA participated in this service opportunity.
The annual service project of El Centro FFA aims to improve the lives of both the students and the community, including our beloved four-legged friends. The joy and sense of fulfillment derived from creating a final product that would be of great use to the local shelter made this experience not only enjoyable but also rewarding. To stay updated on El Centro FFA and follow our future service projects, join us on Instagram at @ec_ffa.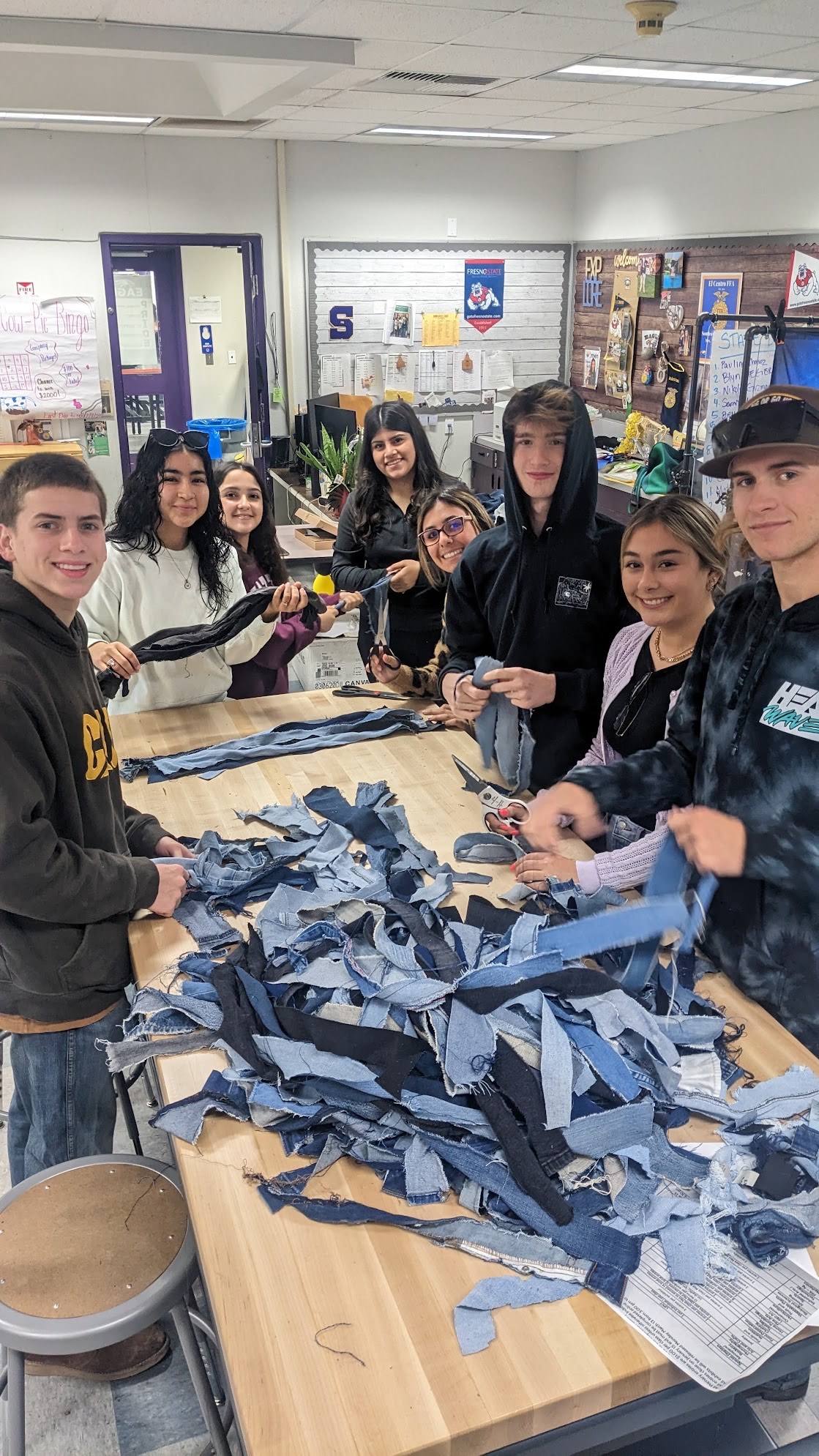 /sites/default/files/styles/apb_slideshow/public/news/2023-06/ThinkstockPhotos-179017416-1024x656.jpeg?itok=udn7DLMe