We're ringing in the new year with MFE and ALA conferences, the Blue Corduroy Classic, and updates on the 95th Annual California FFA State Leadership Conference! The state officers kicked off the new year with leadership training for the Made For Excellence and Advanced Leadership Academy conferences, facilitated by team leaders and California FFA's Leadership Development Coordinator, Ms. Jasmine Flores. These conferences are held statewide at the following locations: Sacramento, Monterey, Ontario, Redding, Modesto, and Visalia. These conferences enhance the skillset of members from across the state and offer the opportunity to develop leadership skills, teamwork, and personal growth. Made for Excellence, a sophomore-centered conference enables young leaders to explore and develop their values within the FFA organization. The Advanced Leadership Academy conference, targeted at a junior and senior audience, helps students grow their teamwork skills and navigate challenges at the chapter level. The State Officer team has had an incredible experience thus far and can't wait for the upcoming conferences.
 
The Blue Corduroy Classic fundraising event was held on January 17, 2023, with proceeds going toward enhancing the experience of California FFA members across California. From livestock items to Lake Tahoe stays, supporters had a wide variety of opportunities to support California FFA. Generous support from donors and buyers allowed this 5th Annual Blue Corduroy Classic to raise a record-breaking $40,000! 
 
Additionally, the State FFA Officers have been diligently preparing for the 95th Annual California FFA State Leadership Conference and Expo! At this conference held in Ontario, California from March 16 to 19, students will receive awards, be recognized as award and proficiency finalists, hear the retiring addresses from our 2022-2023 California FFA State Officer team, and so much more. Don't miss the exciting opportunity to highlight the successes of our past year with all of California FFA!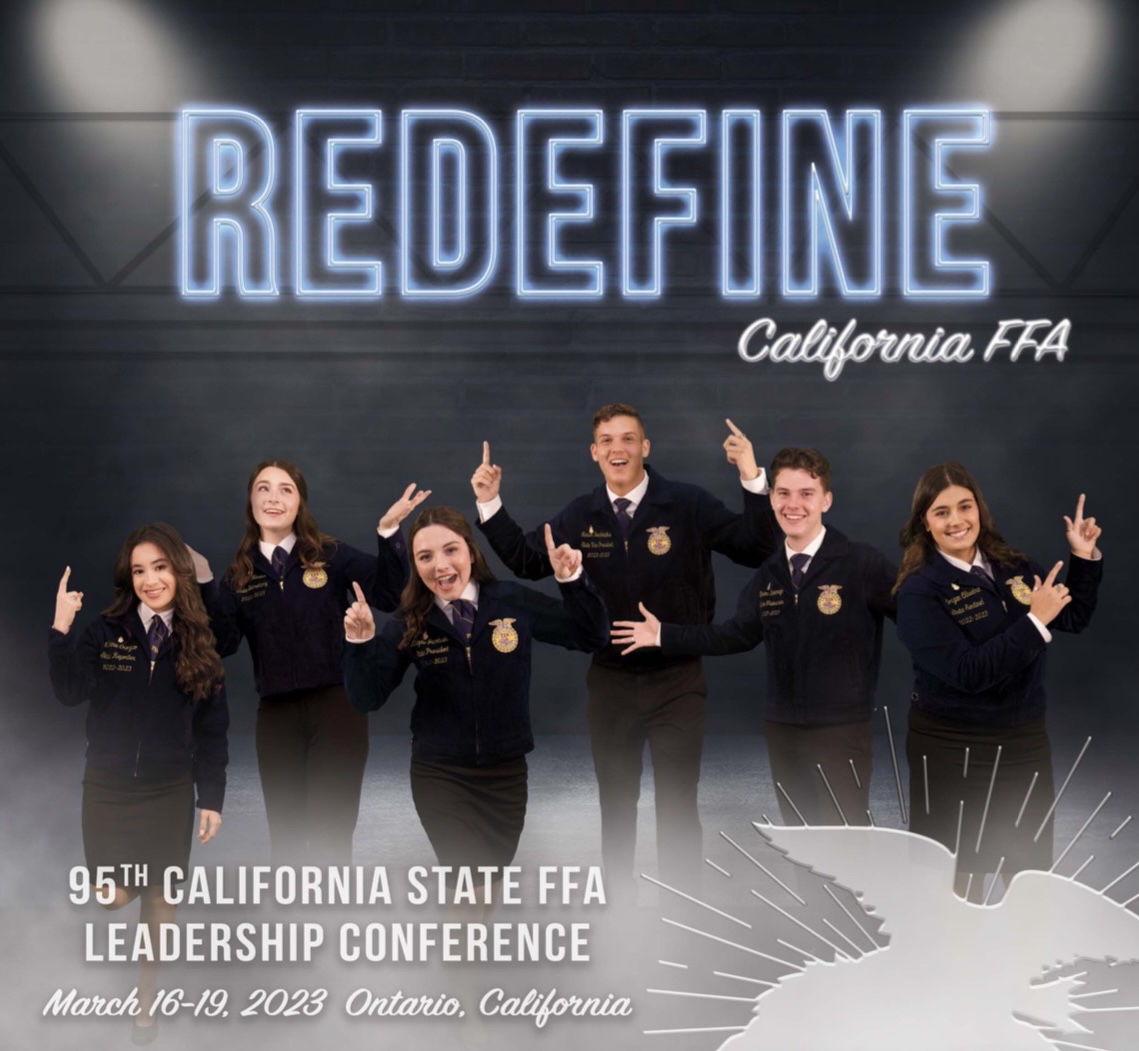 /sites/default/files/styles/apb_slideshow/public/news/2023-01/051921_FFAphoto-e1621447159668_0.jpg?itok=kdyIdgsZ