By Reagan Denny, Past State Sentinel
After serving as a state officer, I began an internship with the Agricultural Council of California, as well as with the Northern California Water Association. Both these groups work hard to advocate for agriculture in our state's capitol. They know the issues facing farmers and are first in the room when a decision is being made that affects the future of agriculture. Three days a week I take a bus to Sacramento, where I sit across the street from the capitol and get to actively see the changes being made in that building affecting farming, transportation, labor, and other important issues.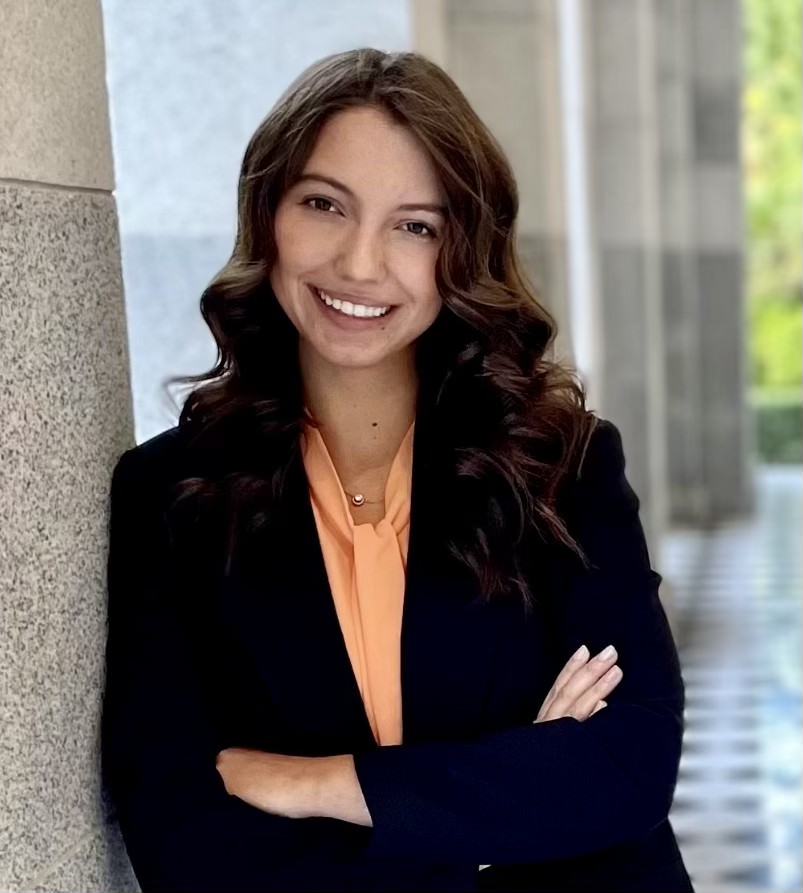 Working for Ag Council, I have been able to learn more about the legislative and regulatory process by completing a variety of projects, from writing blog articles and memos to creating mini-biographies on legislature members. I even attended a hearing for the California State Water Resources Control Board, where board members advised on the SAFER program, which works to provide safe drinking water to citizens in rural communities. Similarly, for NCWA I have been creating memorandums, blogs, and designing infographics about disadvantaged communities in Northern California and what resources are available to help them. Every day, I eat lunch outside, look at the front steps of the capitol, and reflect on the people who have walked there and the impact they have made. Presidents, movie stars, even the queen of England have walked those steps. Soon, it will be our generation's turn to enter and decide what our future will look like. When it's our turn, I hope that building is full of FFA members. My time in FFA taught me to comfortably speak in public, research everything I say thoroughly, and most importantly, work hard. Those skills are essential in the legislature, as well as with the companies I intern for. FFA provides students like myself with the confidence to walk into a room and speak to people from all walks of life, no matter how different their opinions might be. I wouldn't be working at these internships without my time in FFA.
/sites/default/files/styles/apb_slideshow/public/news/2022-08/capitol-634x321.jpg?itok=z5PhGx7T